Verify your Identity through the Real ID Program and avoid the stress of TSA at the airport!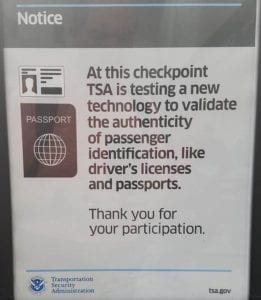 Effective January 22, 2018, TSA will only accept state-issued driver's licenses or identification cards if they are issued by a REAL ID compliant state* or a non-compliant state with an extension. As always, travelers may use alternate forms of identification such as a passport, military ID, or permanent resident card. A complete list of identification documents accepted at TSA checkpoints is available on tsa.gov.
People verified receive a STAR on their license
Those declining receive a stamp "Not for Federal Identification"
Anyone not wanting this verification can decline and renew their regular license or DMV-issued ID card.
However, in order to fly domestically after 2020, you will need a passport or a TSA approved form of identify if you do not have a Real ID License.
https://www.tsa.gov/travel/security-screening/identification
For Connecticut: http://www.ct.gov/dmv/cwp/view.asp?a=4078&q=477742
PRO Tip – Doing this at time of renewing your driver's license will also save you money!
What are you required to bring at time of purchasing a New or Renewal License? 2 forms of identification (at least one of the documents must be from the Primary document list below):
US Born:
US Birth Certificate or Registration of Birth (Hospital issued not acceptable; foreign place of birth, see Non-US Born)
US Passport or US Passport Card
Non-US Born:
US Passport or Passport Card
Certification of Naturalization
Certificate of Citizenship
Foreign Passport w/supporting documents (See Legal Presence noted below) **
Permanent Resident Card
US Consular Report of Birth Abroad
FULL LEGAL NAME
By law, the full name on the Primary document is your legal name and will be printed on your card. If your name is different than the Primary document, see Name Change Documents section below.
Original documents like a birth certificate, original social security card, a valid U.S. passport or other primary documents, proof of name changes including as a result of marriage, divorce, probate court name change as well as two sources to prove where you reside. (Documents must show your name and residence address and be dated within 90 days unless stated below)
Utility bill, Credit card company bill, Bank, Doctor or Hospital
Bank Statement
Pre-printed pay stub showing employer's name and address
Property or Excise tax bill
Social Security, Pension, Retirement Annual Benefits Summary
** LEGAL PRESENCE IN THE UNITED STATES (Non-US Born)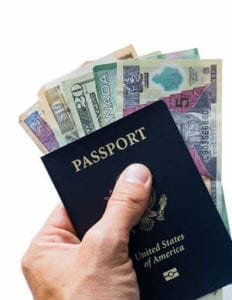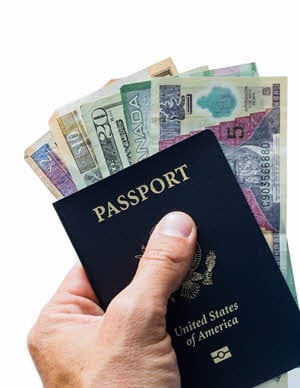 Non-US citizens must show various identity documents and legal presence in the U.S. that DMV will verify on line. Legal status will be verified using Systematic Alien Verification of Eligibility which may take 10 business days or more.
US Passport or Passport Card
US Visa or I-94 Card
I-551 stamp in foreign passport
Permanent Resident Card or Resident Alien Card
Employment Authorization Card
Refugee Travel Document
B1/B2 requires Employment Authorization Card and verified Adjustment of Status Application
* USING THE LINK BELOW, CHECK THE STATUS OF YOUR STATE:
Complete information about the program, including the kinds of identification needed can be found at: