Island Routes Tours
MAP your ROUTE to LIVE FUNNER
GO OFF THE Beaten Path!
Whether it's a laid-back, relaxing mild journey you seek, a wild adventure to thrill your spirit, or a warm experience in between, Island Routes has the perfect tour for everyone! Join us as we take you off the resort and into the heart of the Caribbean, where no matter which type of adventure you choose, you'll feel the vibe of the islands and create memories that will last a lifetime!
Why Book Island Routes
A BRAND YOU CAN TRUST
Island Routes Caribbean Adventures is a sister company of the privately-held and Jamaican-based ATL Group. Touching lives every day with superior products from consumer electronics to automobiles, luxury resorts to business services, ATL Group companies collectively employ more Caribbean Nationals than any other private sector corporation with each sharing the same vision: to provide unmatched customer service.
With award winners in every category imaginable, the diverse companies that operate under the ATL banner include Sandals Resorts, Beaches Resorts, Grand Pineapple Beach Resorts, Fowl Cay Resort, Private Villas by Sandals & Beaches, Red Lane® Spas, The Sandals Foundation, The Jamaica Observer Newspaper, Appliance Traders Limited and ATL Automotive.
CHANGES & CANCELLATIONS MADE EASY
We understand that things don't always go as planned, that's why we offer the most flexible cancellation policy in the industry.
96-hours or more: full refund48-96 hours: 75% Refund24-48 hours: 50% Refund24-hours or less: no refund
Now you can book with flexibility knowing that we've got you covered... only at Island Routes!
TIP: If you must change your plans, let us know more than 96 hours in advance.
500 BEST OF THE BEST TOURS
We guarantee over 500 best of the best, unique tour offerings in twelve destinations and growing. Doesn't sound like there would be enough for you to do? Don't worry; we assure you that we only offer the most sought after, authentic, rugged, "must-do" Caribbean excursions and hidden treasures in this part of the world. Whatever your mood, we've got a route for you!
Expert Guidance
With industry experience, travel agents have both the knowledge and firsthand experience to help clients decide which destination or resort is best for them. Travel agents have all the information – from the best attractions to see, the most exciting activities to do, and the most affordable way to get there… they've got it covered!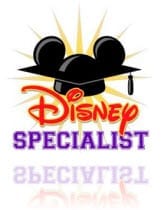 Personalized Service
Travel agents devote time and effort to making sure people are happy and satisfied with their travel options. If clients need any assistance, agents are just a phone call or email away, so the travelers will receive immediate attention when they need it.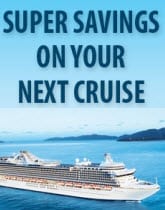 Value
Travel agents understand that people may feel limited by their vacation budget. That's why they're dedicated to helping people receive the best possible value. Best of all, travel agents will share all of their professional guidance at no extra cost!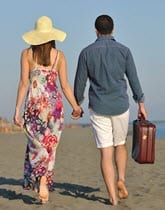 Customer Advocate
In the rare case that something on a trip doesn't go as planned, travel agents are there to resolve the problem, so the client can relax and enjoy. Travel agents work for the client – not the travel supplier, so their main concern is always the traveler's unique needs.