Jamaica
The heart and soul of the Caribbean
Destination: Jamaica
Description of Area: 3rd largest Caribbean island - mountainous, rainforest, deep valley's & lovely coves.
Accommodations: All-Inclusive resorts, villas and guest houses, boutique/chic
Money Exchange: In Jamaica they use the Jamaican dollar as currency but will gladly accept American's cash. Licensed cambio centers and commercial banks are accessible in all resort areas. The official currency exchange rates vary daily, so it's advisable to shop around for the best rate before converting your cash. Most Jamaican ATMs accept international bank cards with Visa, MasterCard, Cirrus and Plus logos. Banks also give credit card advances, change traveler's checks among other financial services.
Entry Requirements
US Citizens
Passport - Residents
Alien resident card (Green card) together w/passport of country citizenship
Canadian Citizens
Passport or valid government issued identification w/photograph along with birth certificate
Residents - Canadian permanent resident card & passport of their country of citizenship
Time Zone: Eastern Time Zone - does NOT observe Daylight Savings time (Nov - Mar…same time as us)
Language: Official language English - Jamaicans converse using "Patois" a dialogue full of intriguing phrases.
Getting there: 3 airports, Montego Bay being the most popular amongst travelers.
(KIN) - Norman Manley International Airport
Located in Kingston, use this airport if you're visiting the capital city, Port Antonio, Kingston (1 ½ hrs, toll road) or heading to the beautiful Blue Mountains. Efficient transport can be arranged to take you to the domestic airport in Kingston, Tinson Pen, where flights are available to other parts of the island. Car rentals, taxi services and tour operators are located in the Arrivals Ground Transportation Hall to help you get to your destination, safely and happily.
(MBJ) - Sangster International Airport
Located in Montego Bay, most tourists land here. It's the better port of entrance if you're headed to Montego Bay, Ocho Rios or Negril. In addition to international terminals, this airport has a domestic terminal with local flights that depart regularly to Kingston, Negril, Port Antonio and Ocho Rios. Taxis, hotel shuttles and car rental companies are available to help you get to your final destination.
Ian Fleming International Airport
Our newest international airport, the Ian Fleming International Airport, is located in the Ocho Rios resort area. It is a convenient entry point to Jamaica's north coast for small aircraft. Many of Jamaica's renowned villas and resorts are only minutes away. For your convenience, car rentals, taxi services and shuttles are easily arranged.
Airlines that operate from U.S. & Canada – All major airlines, Air Canada, Caribbean Air, Canjet, Spirit, Air Transit, Westjet Vacations.
Travel tips:
Driving: Public transportation - Buses, mini buses, route taxi's

Outside Kingston - don't recommend driving - be careful of taxi's
Drive British – Left side of the road. 21 years old to rent and operate (rural roads are often narrow, windy & bumpy). DO NOT RECOMMEND!

JUTA - Jamaica Union of Travelers Association) drivers. Licensed by the Jamaican Tourist Board

Educated on the culture, geography, flora & fauna
Must have a reputable tourism enterprise to be licensed and well maintained vehicles
DRIVE TIMES: APPROXIMATE
Montego Bay - Negril (52 miles) - < 1 1/2 hours
Montego Bay - Ocho Rios (67 miles) - < 2 hours
Ocho Rios - Port Antonio (66 miles) - < 2 1/2 hours
Ocho Rios - Kingston (54 miles) < 1 1/2 hours
Port Antonio - Kingston (61 miles) - < 2 hours
Best time to Visit: Climate - Tropical 80's - 90's all year - lower 33 in the mountains. NE trade winds and mountain breezes help keep the climate pleasant along the coast.
2 Rainy Seasons: May - June & September - November
Rain generally comes in the form of short tropical afternoon showers
Hurricanes: June-September …IF they happen tend to pass over the island
We have the ultimate Jamaica visitors guide!
Download - print - share!
Expert Guidance
With industry experience, travel agents have both the knowledge and firsthand experience to help clients decide which destination or resort is best for them. Travel agents have all the information – from the best attractions to see, the most exciting activities to do, and the most affordable way to get there… they've got it covered!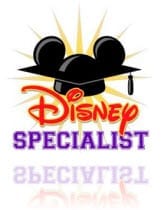 Personalized Service
Travel agents devote time and effort to making sure people are happy and satisfied with their travel options. If clients need any assistance, agents are just a phone call or email away, so the travelers will receive immediate attention when they need it.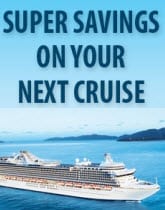 Value
Travel agents understand that people may feel limited by their vacation budget. That's why they're dedicated to helping people receive the best possible value. Best of all, travel agents will share all of their professional guidance at no extra cost!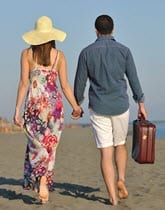 Customer Advocate
In the rare case that something on a trip doesn't go as planned, travel agents are there to resolve the problem, so the client can relax and enjoy. Travel agents work for the client – not the travel supplier, so their main concern is always the traveler's unique needs.