Our Passion
I am a Travel Consultant who loves creating all-inclusive vacations to beautiful tropical destinations in the Caribbean and Mexico.
Let's Travel - Destinations and Desires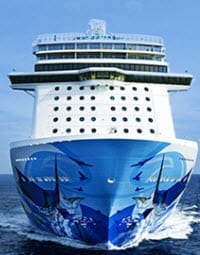 Cruise Vacations
Planning your honeymoon, family vacation or group getaway? Let's find the cruise that is perfectly tailored to your needs. Certified to work with several cruise lines. Family fun, non-stop action, the finest cuisine and on-board entertainment await you.
Let's Cruise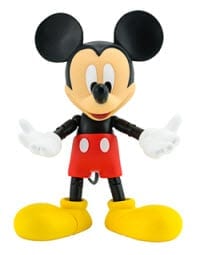 Your Disney Travel Specialist
As a Disney Travel Specialist I can help you book the perfect Disney Vacation! Disney Land, Disney World or a Disney Cruise - I can help! We have access to the same booking engine that all the "discount" locations use. Same prices - personalized service.
Disney Vacations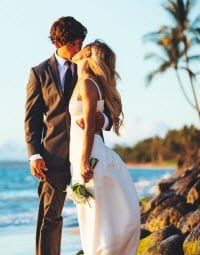 Passion in Paradise
Ready for that destination wedding? Want a romantic honeymoon? Renew your vows? A milestone anniversary? Maybe you just want a special get-a-way. We have the knowledge of the best adult only resorts and the most romantic destinations.
Romance Awaits
Tammy's Travel Tips
Sign up for our email list and get the latest news and information delivered to you.
Expert Guidance
With industry experience, travel agents have both the knowledge and firsthand experience to help clients decide which destination or resort is best for them. Travel agents have all the information – from the best attractions to see, the most exciting activities to do, and the most affordable way to get there… they've got it covered!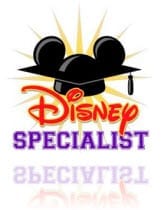 Personalized Service
Travel agents devote time and effort to making sure people are happy and satisfied with their travel options. If clients need any assistance, agents are just a phone call or email away, so the travelers will receive immediate attention when they need it.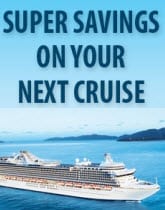 Value
Travel agents understand that people may feel limited by their vacation budget. That's why they're dedicated to helping people receive the best possible value. Best of all, travel agents will share all of their professional guidance at no extra cost!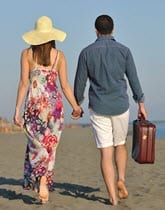 Customer Advocate
In the rare case that something on a trip doesn't go as planned, travel agents are there to resolve the problem, so the client can relax and enjoy. Travel agents work for the client – not the travel supplier, so their main concern is always the traveler's unique needs.
What clients have to say
My name is Millie Gagne and I just want to say how pleased my husband and I are with using Tammy Bosse at TMB Let's Travel for all our travel arrangements.
We have been on several cruises and also a couple all inclusive trips with her and highly recommend others to check her out for any cruises, trips of any kind. She does an excellent job. If not for the care and help we get from her, we could no longer travel. My husband has serious issues with breathing and not being able to walk only short distances and has to stop to catch his breath and rest his legs before going any further. Tammy always makes sure that she arranges for there to be a wheel chair waiting for him as soon as we check in at the airport, and someone takes him directly though security and to the gate we are going out of. They wait with him till it's time to board and they help him with that. Same is true when it's time to leave the plane. The wheel chair is waiting for him and takes him to baggage claim and helps him with his luggage right out to the car or travel bus etc to get him to the ship or hotel etc. Same thing when it's time to debark from the ship. He gets through the shortest lines for customs as well. Last cruise, I ran into a problem walking as my feet got swollen very much so she arranged for both of us to have a wheel chair to assist us and also to the airport and onto the plane home and another one waiting for us when we landed. It works out perfect. She does an excellent job with helping find excursions people might be interested in or other entertainment as well as any other things they might need. We will definitely be using her in the coming 2 yrs to make other travel arrangements for us. She puts in a lot of time and effort to make sure everything goes well for all her clients.
I highly recommend her to you and everyone else. Give her a shot and you will not be disappointed in the service you receive.
We used TMB Let's Travel for our 25th anniversary. WOW! Tammy put together our dream vacation visiting London, Paris and Rome!! Really appreciate the personal touch. Tammy did an awesome job!
We journeyed on Royal Caribbean Cruise line, the "Athem of the Seas". Beautiful ship great shows and hospitality CocoCay and Atlantis were great fun and gorgeous.